Goathouse $20,000 Summer Matching Gift Campaign Reaches 82%
Posted July 25, 2021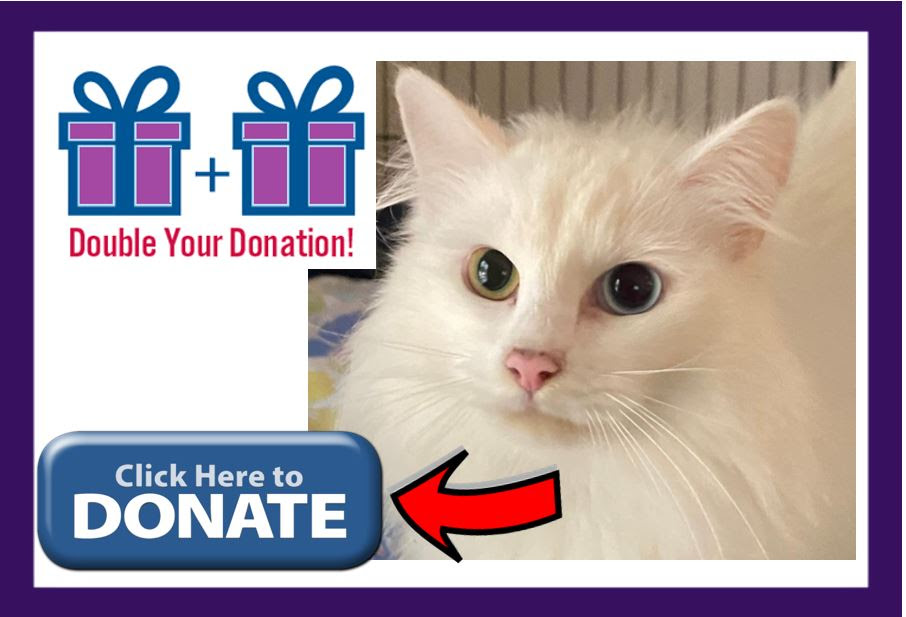 The summer matching gift campaign has already reached 82%!
Thank you to all who have donated so far!
The refuge is still struggling to pay all the bills while also trying to help some of the many homeless kittens in dire situations right now, one of our long time supporters has offered to match any donations up to $20,000. This challenge will go a long way to help with food, spay/neuter costs, vet bills, cleaning supplies, and other expenses.
Help us reach the goal before the August 15th deadline by donating today by clicking on the donate button.
We appreciate your generosity and any gift from $5 to $1,000 will help us tremendously to carry on our mission to care for cats that may have nowhere else to go.