Intake
The Goathouse Refuge is currently at its capacity so intake is extremely limited.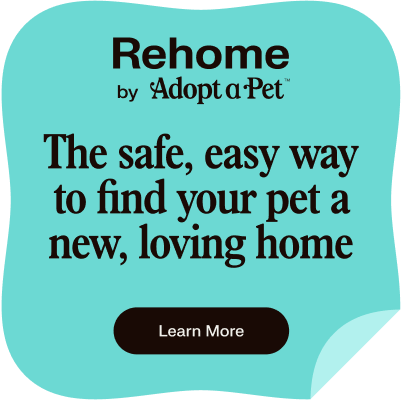 If you are considering surrendering your cat to us, please fill out an intake application.
We do not take in cats brought to us at the refuge for which we have not received an intake application and for which we have not given permission to bring to us. So please understand that if you have not gone through our intake process, we will have to turn you and your cat(s) away.
Because of our current situation, the chances of us being able to take your cat greatly increase (but are not guaranteed) if you could provide the following for them:
1) Vet records that show that the cat is completely vetted (combo negative, spayed/neutered, up to date on rabies and distemper).
2) A promise to make a $50 donation per month per cat through our sustainer program for as long as the cat is in our care; that covers about the cost for us of taking care of one cat per month.
3) A large donation to help us with our current bills. (The exact amount is flexible and can be discussed with our board members in charge of intake.)
Cats for which we receive intake applications but that we cannot take in will be networked through our extensive rescue email lists and posted on our Facebook page and Twitter account. Please provide good pictures of your cat (especially their face) and let us know what contact info you are comfortable sharing on social media. Rehoming a cat takes time; please don't wait until the last minute before contacting us.
We apologize that we cannot take in every cat, but will do our best to rehome your cat through every other possible means available to us. Thank you for understanding.
Please do not take your animal to a kill shelter, as North Carolina ranks 3rd in the country with the highest rate of euthanasia, where about 9 out of 10 animals going into shelters are euthanized. Additionally, "owner surrenders" or peoples' pets can be euthanized immediately and don't have to be held for the "stray period" of 3-5 days before euthanasia. In 2020, four states (Ohio, Missouri, Utah and Wyoming) still have a few shelters that use carbon monoxide gas chambers and the animals slowly suffocate to death.
For anyone who doesn't understand what happens to animals when they are given up and abandoned in shelters, read Raining Cats and Dogs…and please try to find a way to keep your pet. YOU ARE THEIR WORLD.
Rehoming Tips
There are many things you can do to find your animal a good home. The two most important things to ensure a safe, responsible home are: (1) ask for and call personal and veterinarian references for any potential adopters, and (2) request a small fee for vet expenses. Both of these will help exclude dishonest people looking for free animals to sell to animal research laboratories or to train fighting dogs to kill.
Here are some tips to help you find a safe home for your animal.
Make a flyer: Write a short bio. Include basic facts about the animal and its ideal home. Take a good photo that shows the animal's face.
Put flyers up in vet offices and anywhere else you can. Ask vet assistants and vet techs if any of them foster (some of them do). Some vets also do their own rescue work and may assist you in placing this animal.
Neighborhood email listservs are a good tool for spreading the word about rehoming a pet.
Post your animal on pet rehoming websites, such as Rehome OC for Orange and Chatham County residents and rescueme.org. Include lots of searchable keywords.
Behavior Problems
If you are dealing with behavioral issues and feel like you are at the "last straw," please take a moment to review the following resources.
Low-Cost Spay/Neuter Services
If you are planning to rehome your animal due to the cost of medical care and vet expenses, consider the following low-cost services.
SNAP-NC offers a low-cost spay/neuter service for cats (about $70), as well as other services including testing, microchipping, and vaccinations.
If you live in Orange, Wake, Durham, Person or Caswell County and believe your income is low enough to qualify for a $20 fix (spay or neuter), visit AnimalKind. You will need to complete the application, get approval, receive a voucher, and then make an appointment with an approved provider.
If you live in Chatham County, please click here for the $20 fix information through C.A.R.E.
If you live in Alamance County, please click here for the Humane Society's information and low cost program.
Rescue Groups and Resources
The following is a list of other rescue groups and vet resources in central North Carolina:
Best Friend Pet Adoptions, 919-661-1722 (cats and dogs)
C.A.R.E. for Animals, 919-938-0501 (cats and dogs)
Chatham Animal Rescue (Chatham county animals only), 919-542-5757 (cats and dogs)
Feral Cat Friends (they help "friendlies" also!), Garner, NC, 919,662-5365 and 919-772-2212 (cats)
Feral Cat Futures (Orange County, NC)
Happy Hills Animal Foundation, Staley, NC 336-622-3620
Have a Heart Animal Rescue & Education, Cary, NC, 919-481-3373 (cats and dogs)
Independent Animal Rescue (cats and dogs)
Operation Catnip (Feral cat TNR help), 919-779-7247
Paws4Ever Mebane, NC
Rehome O.C. (dogs and cats in Orange and Chatham Counties
SAFE Haven, Raleigh, NC, 919-872-1128 (cats and dogs)
Second Chance, Cary, NC, 919-460-0610 (cats and dogs-also, they have a special fund
for animals whose owners have passed on or have had to move into a nursing home)
SNIPPET program (feral cats), contact for details: 919-304-2337
Snowflake, Raleigh, NC, 919-990-2478 (cats and dogs)
SNAP (Low Cost Spay/Neuter and Vaccines) 919-783-SNAP
Carolina Crossing Veterinary Clinic (Low Cost Spay/Neuter and Vaccines) 919-906-7729
Connie's Kittens (cats and kittens)
We believe that with some effort, you can find a good, responsible loving home for your animal.
Regards,
The Goathouse Refuge