Goathouse News
Posted March 12, 2020
Dogs can make a great addition to a household with cats. To make the transition go as easily as possible, check out these helpful tips on introducing your new dog to your existing pets.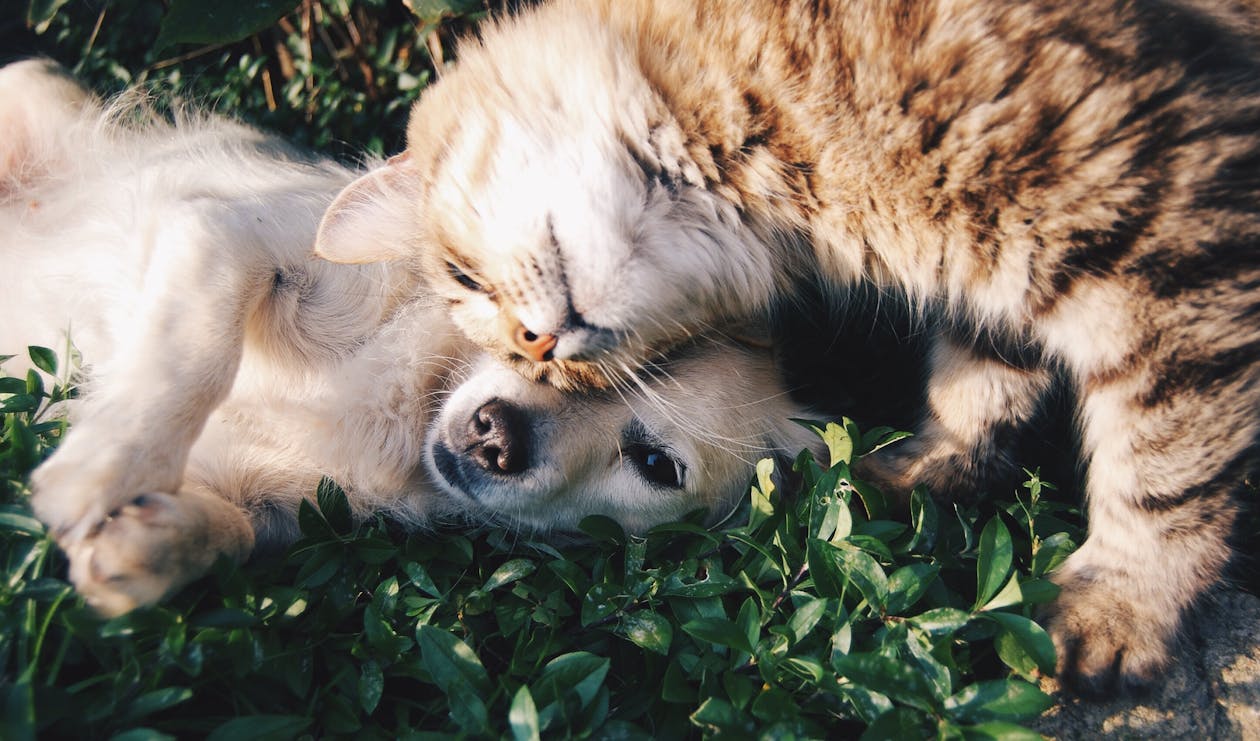 Posted February 26, 2020
Two thirds of the way there! The $20,000 matching campaign has reached 66%! An amazing donor has stepped up to do a matching gift campaign. They will match dollar for dollar all the way up to $20,000! This challenge will go a long way to help with food, vet bills, cleaning supplies, and other expenses. Help us reach the goal before the March 31st deadline by donating using the link http://www.goathouserefuge.org/donate/.
Posted February 25, 2020
It takes thousands of dollars every month to take care of hte 200 kitties at the refuge that have been given a second chance at life. Some months the vet bills can be much more if something urgent comes up or if a cat needs a dental procedure. Please help us get through the winter months with a generous donation. Here is a sampling of our monthly expenses…plus maintenance, staff, etc.
Cat Food $ 4,000
Vet Bills $ 4,000
Vet Supplies $ 1,600
Utilities $ 2,000
Litter $ 1,200
Do you remember our 2 special kitties Omero, who is blind, and Cheetah, who had only partial use of his hind legs due to a trauma to his spine suffered two months prior to being brought to the refuge? These cats are doing so well, are best friends and as happy as can be. Neither lets their physical differences prevent them from zipping around and doing cat things. They would not have survived a shelter and the Goathouse was able to give them a real quality of life they deserve.
I have never been so moved as when watching two cats who would most assuredly not have survived if taken to another shelter play with each other on a screened porch. The one has no eyes; the other has only partial use of his hind legs due to a trauma to his spine suffered two months prior to being brought to the refuge. These cats, Omero and Cheetah, are as happy as can be. Neither lets his physical differences prevent him from zipping around and doing cat things. Omero stalks bees, apparently through the sound of their wings, and runs and climbs like any other cat. Cheetah earned his name because he moves so fast in his special way, using his front legs to pull himself along in a seated position. When he first arrived at the refuge, Cheetah was seen by a veterinarian for the spinal injury and was told there was nothing to be done because Cheetah had been kept without care for two months prior to his arrival at the refuge, and his spine had healed out of alignment. That did not stop the refuge founder, artist Siglinda Scarpa from providing physical therapy for him daily. In addition, Cheetah has received acupuncture and laser therapy from Dr. Christie Mozzachio, and energy therapy from John Griffin of the Rhine Research Center and from me. The effort has paid off; Cheetah can walk some now. Next week he will be taken to Dr. Miller, orthopedic specialist and owner of Triangle Veterinary Hospital in Durham, to see what can be done to help support his spine so that he can walk more easily. The Goathouse Refuge seeks the advice of the NCSU School of Veterinary Medicine as well as Dr. English of the Ophthalmic Veterinary Specialty Hospital. It is impressive and heartening to see how traditional veterinary medicine and holistic and complementary medicine work hand in hand to meet the special care needs of the cats.That brings me to the point of this article. It's easy to point out flaws and deny your support because of those flaws. However, you could just as easily decide to be part of the solution and help transform this special place with your support. I am part of a new wave of staff members, board members, and volunteers who are dedicating a tremendous amount of time, energy, effort, and love to the Goathouse Refuge because we know that what really matters is the cats. We are passionate about the cats. We want these furry paragons of strength, power, grace, and affection to be happy and healthy, and we are going to extraordinary lengths to help make that happen. We need you because the transformation is not possible without funding. I invite you to be part of the new wave, to help us make improvements to the organization and to the facilities that will enable the refuge to be its best. You can show your support in so many ways. I have listed just a few below:• Be a sustainer. Make a monthly contribution of any size using http://www.goathouserefuge.org/become-a-sustainer/. Funding we can count on helps us plan. Even $10 a month would help.• Donate money to the refuge through PayPal, which can be accessed through the "Donate" tab on the shelter's website at http://www.goathouserefuge.org/donate/.• Donate money to the refuge by mailing a check payable to the Goathouse Refuge to 680 Alton Alston Road, Pittsboro, NC 27312.• Contribute directly to the cats' veterinary care by mailing a check to Jordan Lake Animal Hospital at 50-B Chatham Corners Drive, P.O. Box 909, Pittsboro, NC 27312.• Volunteer as an adoption counselor at the refuge on Fridays, Saturdays, and/or Sundays.• Hold a cleaning supply drive for the refuge at a grocery store or retail supercenter near you. (No Lysol, please. It's bad for the cats.) • Volunteer at a supply drive to hand out the wish lists and load the truck.• Donate or rent a truck for hauling the items from the supply drive to the refuge and help the supply drive organizer.• Represent the refuge at festivals and other events.• Organize a fun run or other competition and donate the participant registration fees to the refuge.• If you own a business, donate a percentage of your sales to the refuge once a month.• Use your talents as a carpenter or contractor to help make repairs and updates to the refuge's many buildings.As I said, there are so many ways to get involved and support the refuge. Other options are listed on the refuge's website. Please join our team and help the Goathouse Refuge become a truly purrfect paradise. By Kelly Bolz, Goathouse Vet Tech

Posted by The Goathouse Refuge on Saturday, June 1, 2019
Please help us continue to help others like them by becoming a sustainer. As little as $10/month can help make a difference.
Thank you!